There are several ways to watch local channels on a smart TV without cable:
1) TV Antenna: Will Get You Any Local Channel Without Cable TV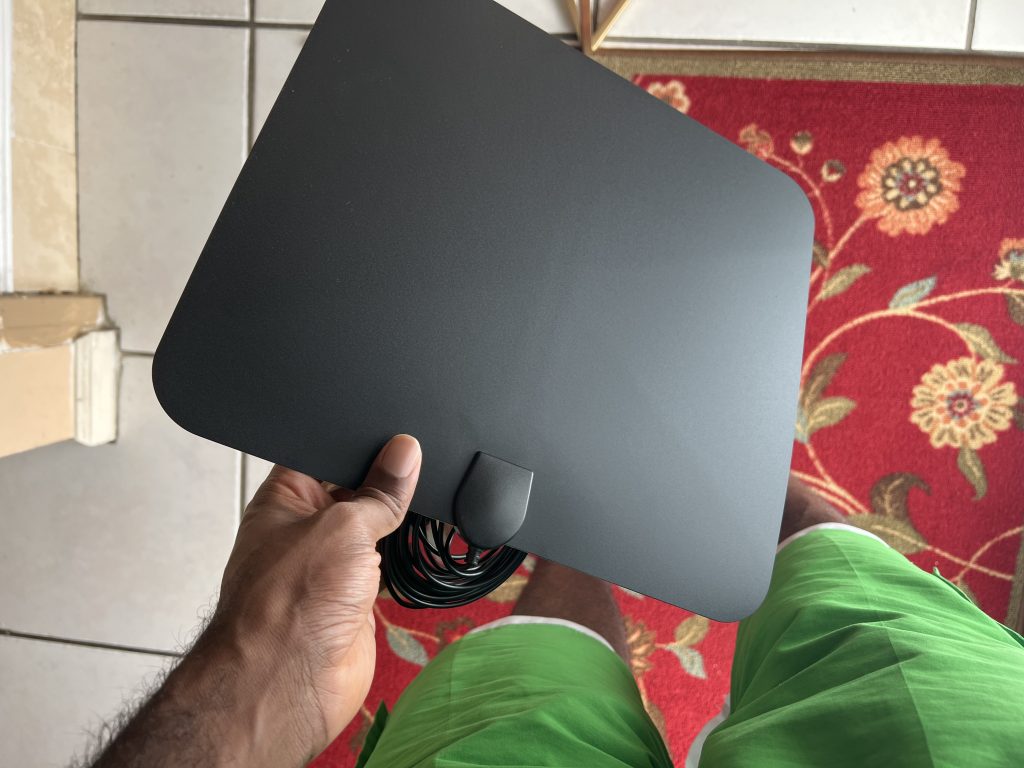 If you live close to the broadcast towers, you can receive free over-the-air (OTA) television channels by using a tv antenna. No cable box is needed! If you're looking to watch your local news like local CBS station, local ABC, PBS, CW, and your local NBC station, without the need for cable channels or a per-month subscription, there is no better option than a TV antenna.
You can watch free local channels, some of which you can't get even with a streaming service.
What type of TV antenna you need depends on the strength of the signals available in your area. Indoor antennas may work for those living in urban or suburban areas with strong TV signals.
Indoor antennas are compact and simple to install, making them a great alternative for those who don't have access to outdoor mounting options but still want to be able to watch your local channels.
Conversely, an outdoor antenna may be necessary if you live in a rural or weak TV signal area. Outdoor antennas are more prominent than indoor ones and require mounting outside for better reception and clearer pictures.
Even with an outdoor antenna, you may still experience weak signals. In such cases, signal boosters can amplify the signals and enhance picture quality. So if you're having trouble receiving a strong signal, this might be an appropriate solution.
For further recommendations, please read our article here:
2) Subscribe To Streaming Services: Great Way To Watch TV Shows & For Streaming Local Channels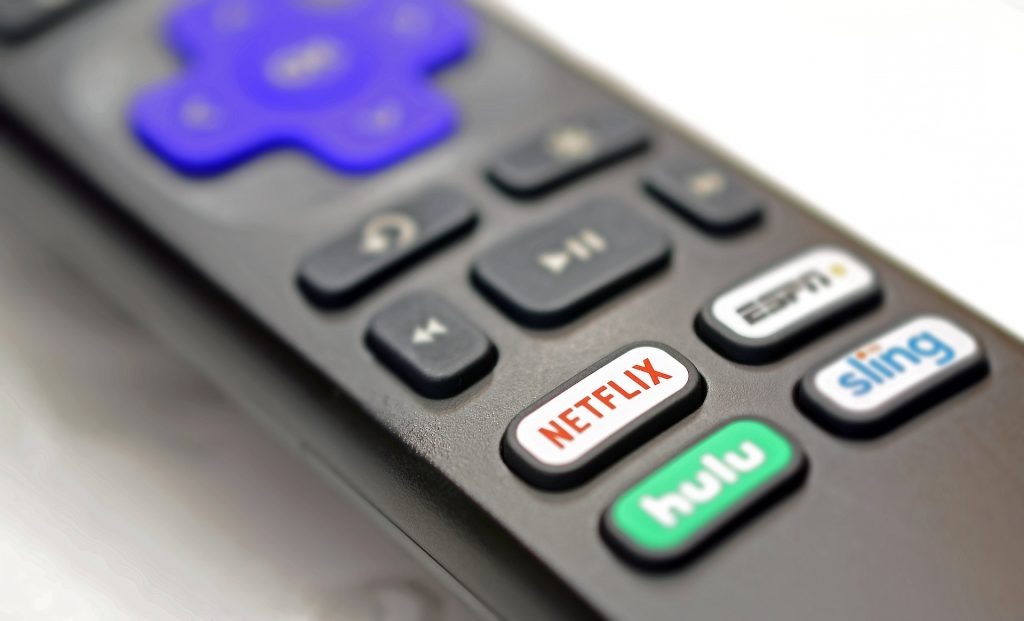 Some streaming tv services, such as Peacock, Fubotv, Directv Stream, Hulu Live TV, Sling TV, and YouTube TV, offer local channels such as local fox and NBC as part of their package. All you need is a high-speed internet connection plus a subscription to one of these services.
People in rural areas use streaming services like Sling to watch local channels if they can't receive reception with an antenna.
Though some streaming services like YouTube TV include live local channels as part of their package, not all provide all the local networks in your area. For example, if you subscribe to Peacock streaming service to watch local channels, you can only receive NBC.
Due to licensing agreements between streaming services and individual TV networks like PBS, not all channels may be accessible on all services. Therefore, checking the channel lineup of any streaming service before signing up to see if it offers your desired local broadcast channels is essential.
Even if you subscribe to a streaming service like Sling or YouTube TV offers local channels, the quality may differ from what you would get with an antenna. This is because streaming relies on internet connections for content delivery; factors like network congestion, internet speed and data caps can all impact stream quality.
An antenna is often recommended for the best picture quality, especially if you live in an area with reliable TV signals. With an antenna, you can receive free over-the-air (OTA) TV channels which usually provide better picture quality than what streaming services can provide.
An antenna may be necessary to receive a strong signal if you live in a rural area. In such cases, streaming services might be suitable; however, keep in mind that they require high-speed internet to function effectively.
Installing an outdoor antenna can be tricky if your area has tall buildings or trees that can block signals. In these cases, signal boosters may be necessary to improve picture quality. So you must consider all these factors when selecting an antenna as your TV solution.
Also, streaming services like Sling is cheaper than cable tv.
3) FREE TV Apps: Allows You To Watch Local Channels Without Cable Or Streaming Service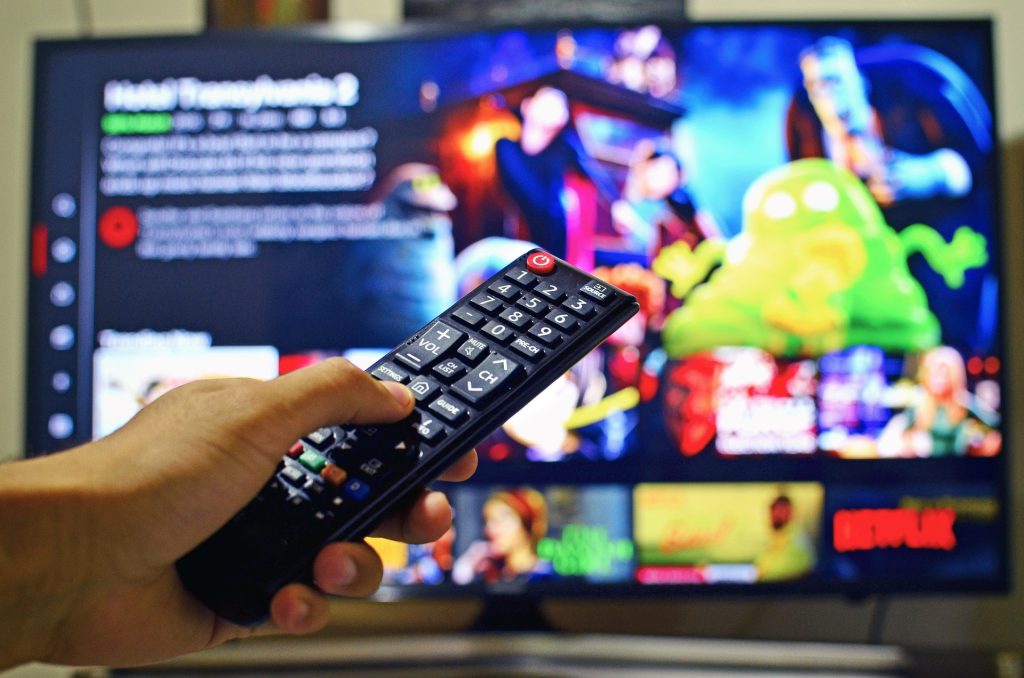 Some local stations may provide live streams or on-demand content through their TV app.
Many TV apps provide free access to local channels. Popular choices include Pluto TV, which offers over 100 live channels, including news and sports coverage worldwide.
Tubi provides local channels such as local news, sports, and weather updates, along with an expansive library of movies and TV shows. On the other hand, XUMO boasts over 170 live TV channels covering local news/weather/sports/entertainment.
LocalNow provides local news, weather, sports and traffic updates, and on-demand content.
Rakuten Viki is a streaming platform offering various local TV channels, including news and entertainment programming.
It's essential to be aware that local channel availability may vary by region, and some may only be accessible in certain places. Furthermore, some apps require you to create a free account to view their content.
4) Streaming Device: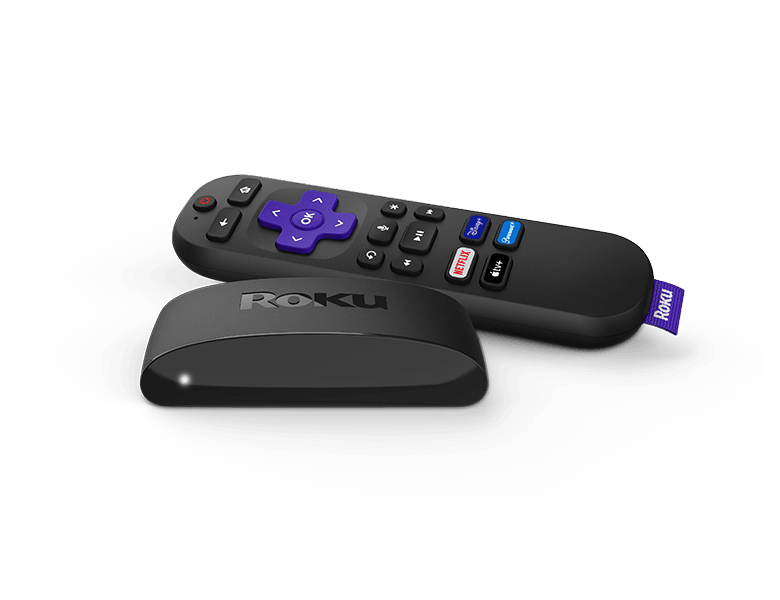 With a streaming device such as Apple TV, Roku or Amazon Fire TV Stick, you can connect your TV to an entertainment center and access local channels through apps or live TV streaming services.
Streaming devices may be your ideal solution if you want to watch local channels but need access to a Smart TV or antenna.
Here's why: streaming devices are lightweight and portable, meaning you can take them wherever life takes you. That means viewing local channels on any TV with an HDMI port means even when traveling or staying in a hotel, you won't miss out on your favorite news or shows!
Another great advantage of streaming devices is their wide selection of channels you can watch. Many have apps for local TV stations, allowing you to stream them live just like with a TV antenna. Furthermore, since most streaming devices connect to the internet, users can access many other services, including popular streaming services like Netflix, Hulu, and Prime Video.
Finally, streaming devices are more cost-effective than a new Smart TV, making them an accessible option for anyone on a tight budget.
Keep in mind that the availability of local channels may differ based on your location, and some services may only be accessible in certain places.