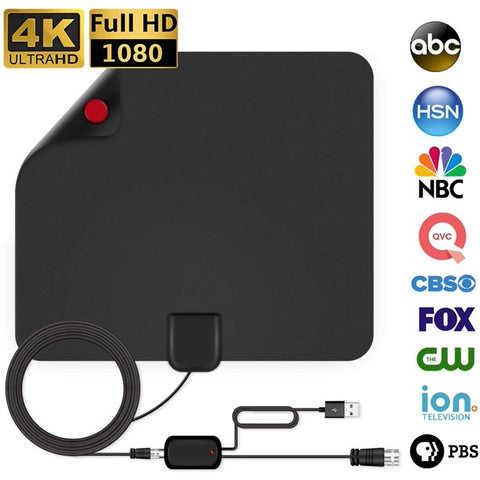 Disclosure: Newtechdaily.com has a direct affiliation with this product.
The Raven antenna is in a league of its own, it can pull in 100+ of channels (depending on where you live since results are not typical) with ease. What real separates Raven Gadgets from other antennas is the fact that they sometimes modify their antenna to perform well at your specific address.
See It In Action (Watch The Video Below)
As you can see in the video the Raven custom antenna was able to pull in 97 channels (again results depend on where you live). The Raven custom antenna compared to other indoor antennas I've tested does really well.
However, if you live somewhere where there are a lot of trees, then I would recommend and outdoor antenna instead. If you live in a normal area without too many trees, then this antenna would pretty much outperform most of the indoor antennas on the market.
✔️ Customized to work at your address
✔️ During my testing it pulled in all channels
✔️ Comes with a long coax cable.
✔️ Can be placed anywhere.
❌ Does not work well in areas with tall trees
❌ Can only be used for indoors
Where To Purchase
The raven antenna can only be purchased at their official website.