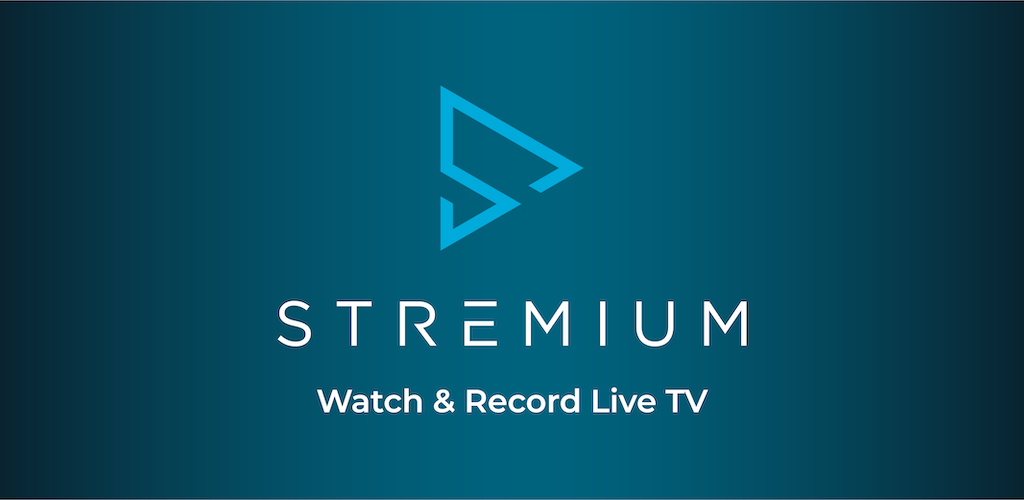 Watching tv is something most people do daily. When cable packages get too expensive, you still have few options to watch the shows you love. Why keep paying those costly cable and satellite companies? That's where a new app called Stremium comes in. It allows you to watch all the free shows, sports, and movies.
Stremium also offers 100+ free channels which includes TV Shows, Sports & Movies. Stremium also has a paid DVR service that can be used with 3rd party streaming providers which don't offer DVR services, such as Philo, Spectrum, FrndlyTV, Sling TV & Vidgo.
How Does Stremium Work?
To use Stremium, you must have a device that allows streaming. This means you must have an internet-connected device that can stream content, such as a Smart TV, Phone, Tablet, or Computer.
How to Install Stremium
Download the app from the Play Store, Apple App Store, or your TV's app store.

Once the app is installed, create an account by providing your email and password.

That's it; now you are ready to use Streamium.
You can also access their services on a browser by going directly to their website.
What Can Watch
Outside of the 100 free channels Stremium provides, it supports many 3rd party streaming services. That means you can watch channels from multiple streaming providers in 1 location within the Stremium channel guide.
For example, let's say you have a subscription to Frndly TV & Vidgo. Instead of having to open each app individually to watch a specific channel, you can just connect them both to Stremium by doing the following: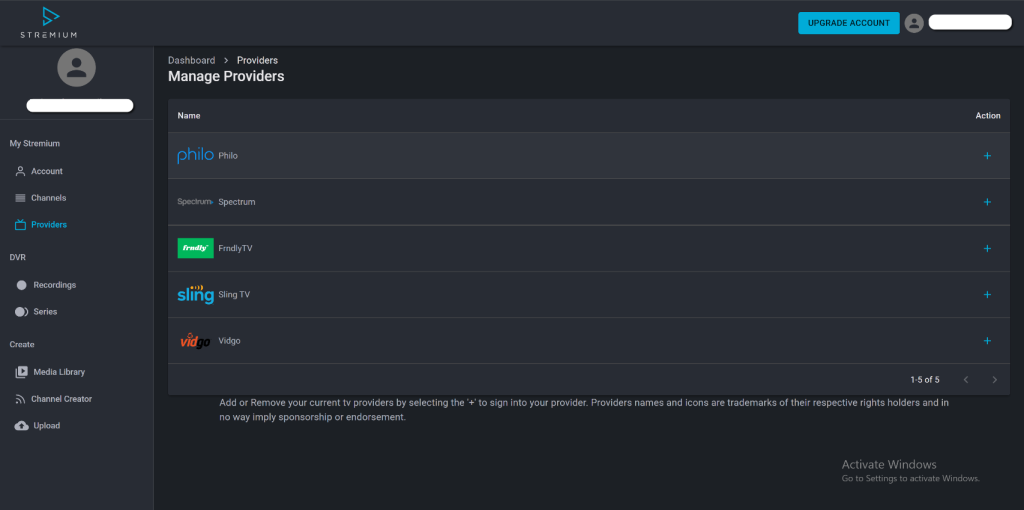 On the left-hand side, under "My Stremium" click on "Providers"
Click On the + symbol next to the streaming service you want to connect with Stremium.
Provide your login info for that particular streaming service.
That's it! Now all the channels from Frndly TV & Vidgo will show up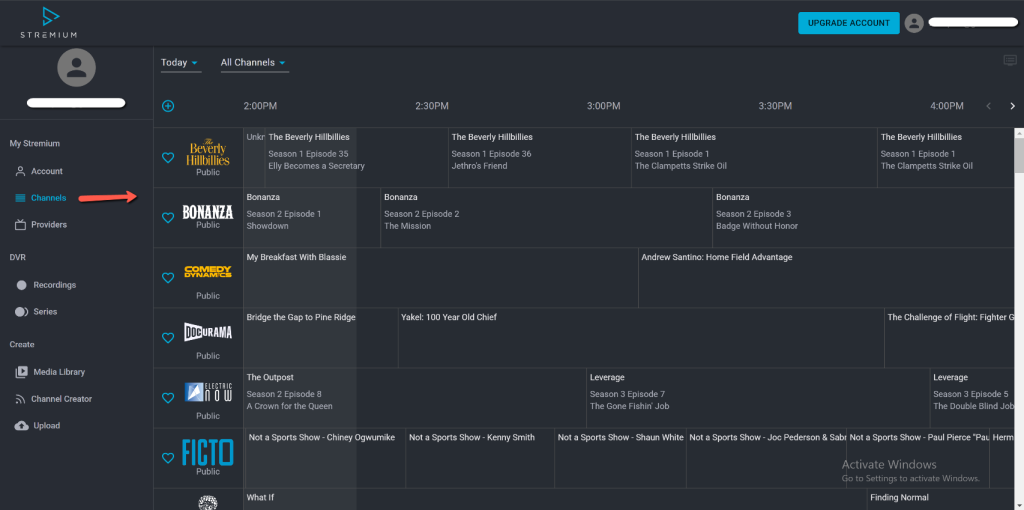 Ads
Stremium will only show you a very minimal number of ads at relevant times You are shown ads because that's the only way Stremium can offer the channels for free.
Over 100+ Channels
Stremium offers you a ton of free content that you can watch. They want to cover all the bases for their customers by offering many different genres of free channels, so you're guaranteed to find something you'd want to watch. This means that some of the shows and movies you love are available for you to watch for free.
Is It Illegal To Use Stremium
Stremium is legal. They have deals & contracts will all the services and channels available on their platform.
Video Quality
Stremium provides video in HD 1080p quality on all video streams. Stremium will automatically lower the quality to 720p, 480p, and 576p for those watching on a slower internet connection. Stremium does this to make sure all channels are streaming at a constant rate without buffering.
DVR Functionality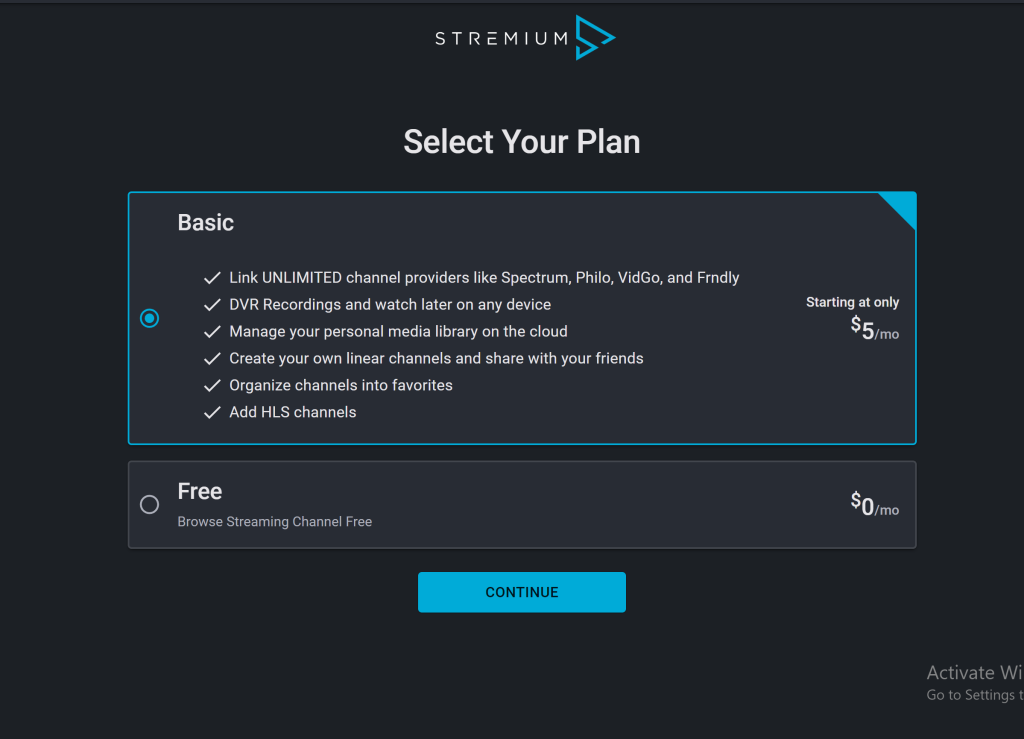 Stremium has A DVR function that costs $5 a month, which is cheap compared to any other DVR service. You do not need to sign up for the DVR function to watch the free channels.
The DVR feature is optional, but I highly recommend it because not only can your record episodes on the free channels, you can also use the DVR functionality in conjunction with other streaming services such as Philo, Spectrum, FrndlyTV, Sling TV, & Vidgo.
So instead of signing up for multiple DVR services for each streaming service (which can end up costing you over $50 a month just in DVR services), you can sign up for Streamium's DVR service for just $5. You can use Stremiums DVR service for all five streaming platforms, and you'll still only pay $5. No other service besides Streamium offers this feature!
Connection Procedure
1. Access The Site
You can download Stremium or access the site through a browser and sign in with the username and password you used to activate your Stremium account. If it is your first time using Stremium, you will be prompted to create an account. You will be asked to input a unique username and password, and then you can proceed.
Note: Make sure you sign up via your computer or your phone BEFORE installing the app on your TV. You can sign up to stremium for free by using this link: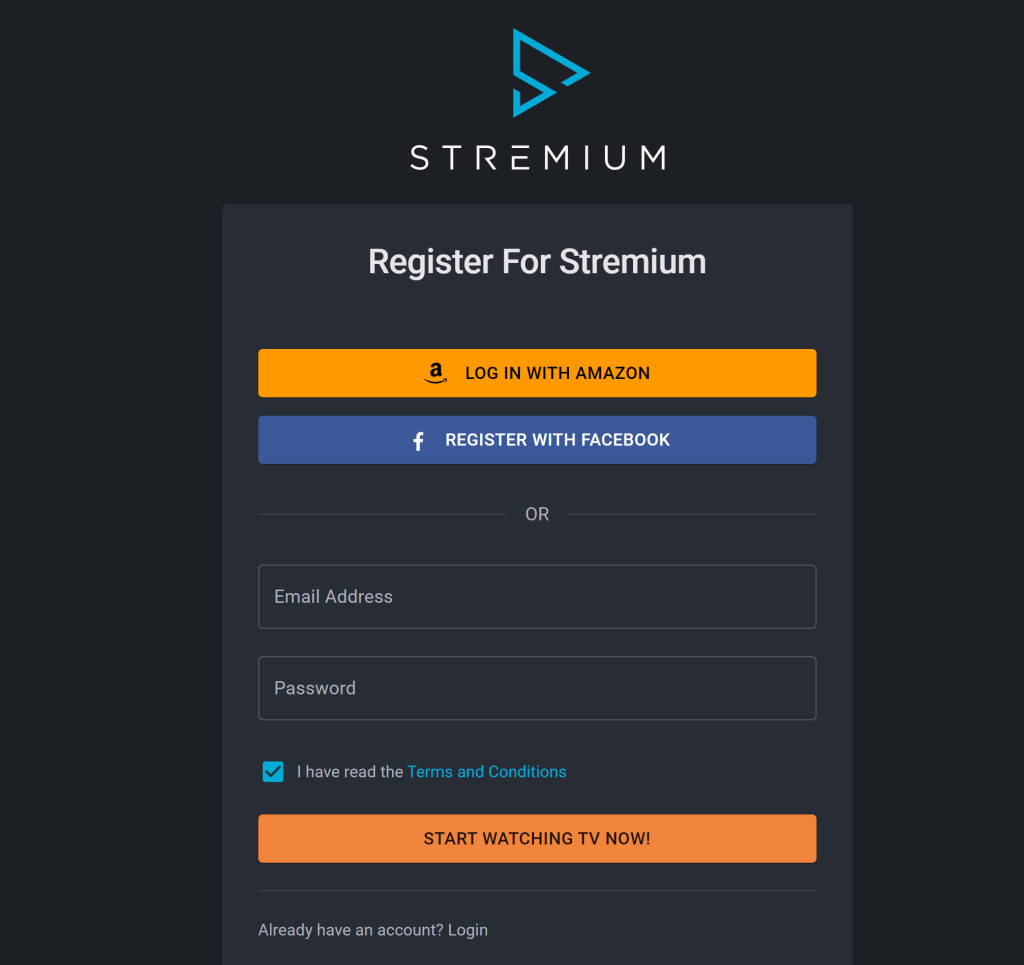 2. Scroll Through
There are a lot of options available to you. Just scroll through the channels list until you find the one you want to watch. Once you find it, click on the show highlighted in the light gray column. The light gray column shows you which shows are currently playing on each channel.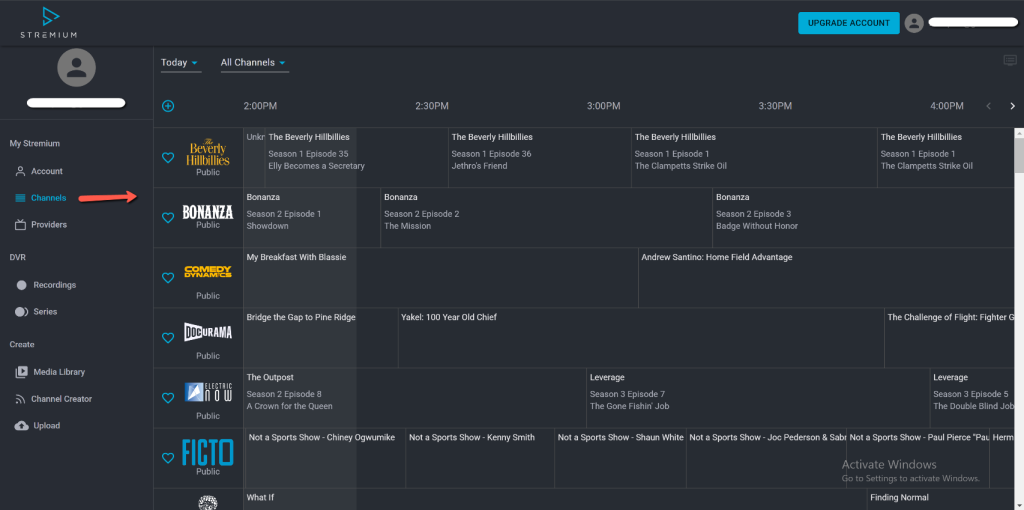 3. Enjoy Streaming TV on Your Device
After that, you can begin streaming free TV on your device. The video quality will depend on your internet connection. Also, there are no restrictions on the content you can watch.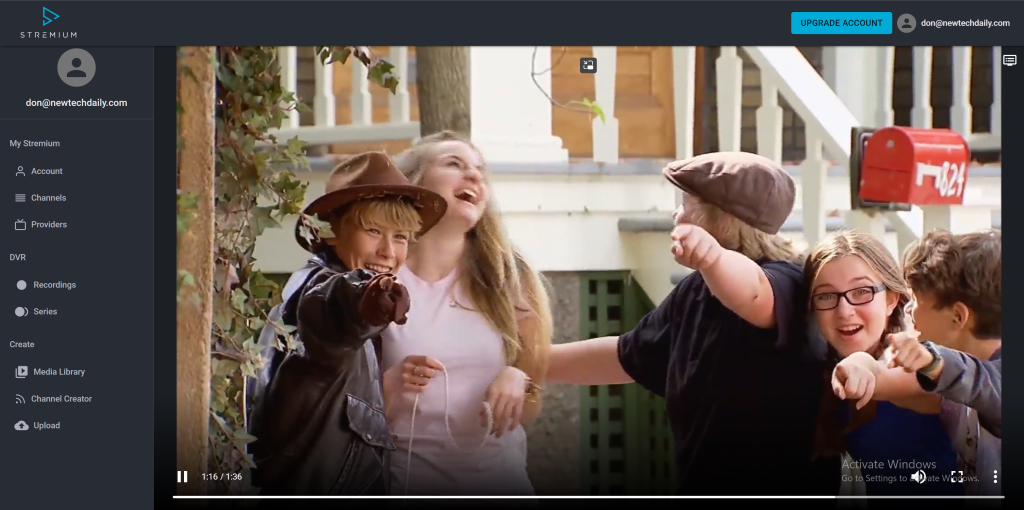 4. Additional Features
Stremium also allows you to pause the show at any point and resume it later. It also allows you to set reminders to decide when to watch them.
Video Demonstration
Here is a video demonstration on how to use stremium: